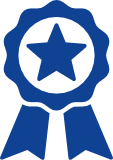 QUALITY
Our commitment and duty to quality, combined with our skills, knowledge and extensive experience has enabled us to implement rigorous processes and systems that ensure the highest standards, giving the prescriber, pharmacist and patient the complete confidence in our medicines.
The perpetual quality cycle starts with qualifying our suppliers and applying stringent criteria to identify our starting materials.
We do not solely rely upon the manufacturer's label and certification to ensure the quality of the chemicals received.
Every lot received is tested using Infrared Spectroscopy (fingerprinting method), ultraviolet-visible analysis, HPLC, melting point, specific gravity, solubility or chemical identifications.
Manufacturing is carried out in individual state of the art clean rooms which guarantee a high quality product free from contamination. We verify our processes of manufacture and then apply scientific methods to make sure the process works and remains within defined limits.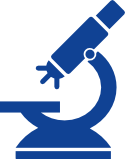 RESEARCH & DEVELOPMENT
Our Pharmaceutical Scientists are constantly involved in a process of innovation. By employing new technologies and current research we are able to develop new formulas and dosage forms.
Our commitment to patient care is illustrated by our sustained desire to improve the quality of product by employing state of the art manufacturing methods and quantitative and qualitative analytical techniques.
Innovation is at the centre of our development programme.
Our R&D scientists are Improving health:-
By better formulating medicines.
By employing new technologies and current research to develop new formulas and dosage forms.
By making available a medicine with longer expiry, determining active ingredient potency and
assessing microbial detection.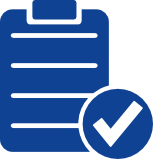 STABILITY STUDIES
All our manufactured products have been through rigorous stability testing. Stability testing is vital to ensure 'quality' throughout the life of the product. Our Research and Development Scientists are producing new formulae and dosage forms daily. Any dosage form required as a special can be provided on request.
At Eaststone we are involved in extensive stability testing and monitoring which is a critical step in medicine research, development and manufacturing. It impacts on how pharmaceuticals are produced, packaged, labelled and sold.
However, creating the exact environmental conditions in a stability test is a complex process, but necessary to comply with standards defined by regulatory bodies like the ICH [International Conference on Harmonisation] and the MHRA to ensure the safety and efficacy of pharmaceutical products.
The data compiled during a stability study is used to assign expiry date and a determination of active ingredient potency. We not only test the formulation but test the processes behind the medicine giving Presciber, Pharmacist and Patient complete confidence.
Eaststone's quality chain, links all departments together with the aim of maintaining the highest possible standards. The administration and documentation staff coordinate and check all parts of the order, whilst production and quality control manufacture and validate the product. Our core skills and extensive knowledge help create the highest quality individual specific products just when your patient needs them.
Throughout our manufacturing process the Quality Assurance personnel are monitoring and checking all aspects of production and distribution.
Orders received
Documentation
Manufacture
Quality Assurance/Control
Dispatch
Like regularly taking the temperature of a patient to gauge the efficiency of their system, everything is checked regularly at Eaststone to assure quality in our system and therefore in the final product for our customer. Eaststone has set its own standards of quality much higher than required by law and is raising the bar all the time.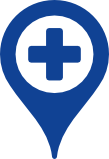 SOURCING SERVICE
We stock a wide range of imported 'Specials' and any we don't hold in stock, we can obtain to order as we source any atypical medicines you may require from around the world
Eaststone have substantially invested in extended expiry research and development. By prolonging shelf life, patient outcomes are improved and there is less pressure on the hospital pharmacist in ordering and provision.
English leaflets/ labels can be supplied where available. This facility is subject to agreement and can be made part of our arrangement.